Please fill out the submission form at the bottom of this page to apply to be on our sponsor roster, its free and comes with no obligations.
We are now seeking businesses, organizations and individuals to sponsor artists and their music projects, which will in turn go on to earn revenue part of which will go to environmental and wildlife charities.
This makes you as a company, organization or individual look, feel and DO great. You are helping artists accomplish their dreams, goals and endeavors. You are contributing to a positive world culture. You are helping wildlife, the environment and sustainability. You are helping the Reflex Rocks platform develop similar projects and relationships. And of course your signage, brands, info and details will be promoted through the Reflex Rocks platform and magazine as well as by the artist(s) you sponsor, and on all of our social media. Its a win-win-win-win-win-win situation.
Got A Business or Brand? Rock It To The Top!!!
Sponsorships can be as small or as large as you want them to be. Sponsorships can have a particular goal or timeframe, such as helping an artist to produce one song, or have a graphic design done for an album. It could be larger and support a band on tour, with your logo on their customized t-shirts and banners on stage with photos and videos to ensue for your social media. Or it could pay for the mixing and mastering process of finishing up an album.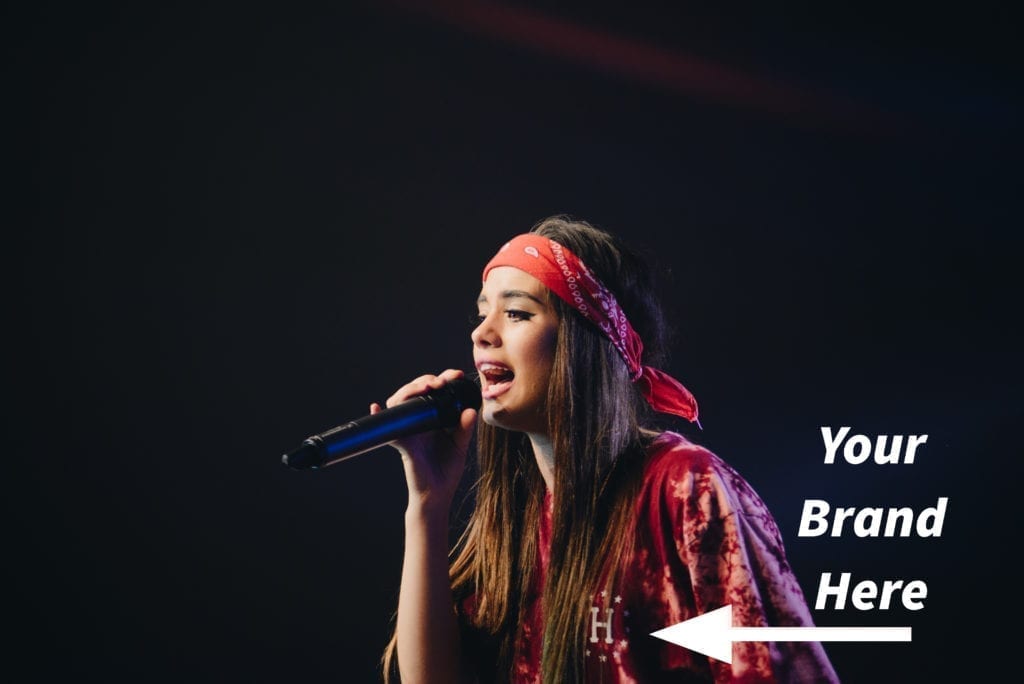 Product placement can be deployed in music videos, concert and promotional photos and custom music can be made for your advertisements and marketing campaigns.
Sponsors will be directly connected with the artists so they can develop a relationship and work together to achieve goals along with a dedicated designer.
When you sponsor one of the artists on the Reflex Rocks roster, Reflex does take 20%. This helps Reflex Rocks stay in business and help connect other sponsors and artists, promote music, art and culture, as well as support environment and wildlife charities. It also allows us to place your logos, media, profile and other info on our website and promote you on social media and all of our channels. And yes, we do accept payments in major cryptocurrencies such as BTC, ETH etc. as well as Paypal, Credit Card and other payment methods.
Sponsor Submission Form
This form helps us learn about your business, brand and/or yourself so that we can choose great fits for the Reflex Rocks platform and best promote, serve and place you into projects. If there is anything that does not apply on the form, or that you do not wish to answer, just leave it blank. We look forward to your submission and read every one!